TRAVEL HANDBOOK NEW ENGLAND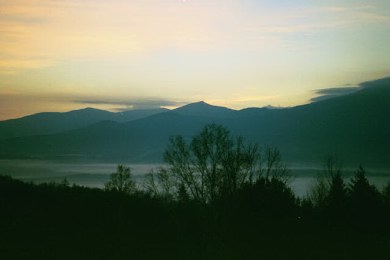 (view from Sunset Hill House in Sugar Hill, New Hampshire)
Welcome to this site. I wish to introduce myself to all the new visitors: my name is Aad Struijk and I am a Dutch author of travel-guidebooks and books about golf. So far, I have published two travel handbooks about the United States and currently I am in the process of completing a third; a travel handbook for Dutch/Flemish readers who are interested in visiting New England. For your information, I have added pages to this site with details about my previous books (see '
ABOUT MY BOOKS
') which were published by
ELMAR Publishers
, one of the leading publishers of travelbooks in The Netherlands.
Primairly I have published this site as an extra service to the readers of my books but of course other visitors of this site are just as welcome and for this reason, I have also added an edition in English. After publication of
TRAVEL HANDBOOK NEW ENGLAND,
visitors can expect sections with up-to-date reports, corrections, changes, and an agenda with dates of future events. I will also continue to add additional articles frequently (
see
AMERICA ON WOODEN SHOES
). An important feature for whose planning a New England vacation are the pages with hundreds of links to interesting sites in this region.
Aad Struijk